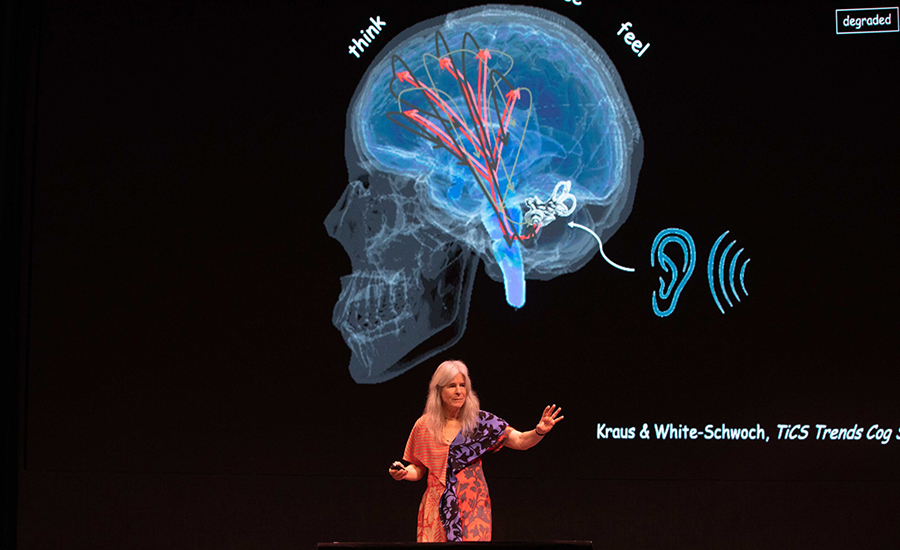 Harmony Program Hosts "Music and Brain Development" Event
On January 25th, the Harmony Program hosted a discussion on music and brain development at the Hard Rock Hotel in Times Square. The evening featured a thought-provoking presentation by Dr. Nina Kraus, Professor of Neurobiology at Northwestern University, and live music by Harmony Program's young musicians. We thank the Hard Rock Hotel for sponsoring this event.
Additional research on the relationship between music and the brain can be found here. We hope you will share these fascinating findings with your community.