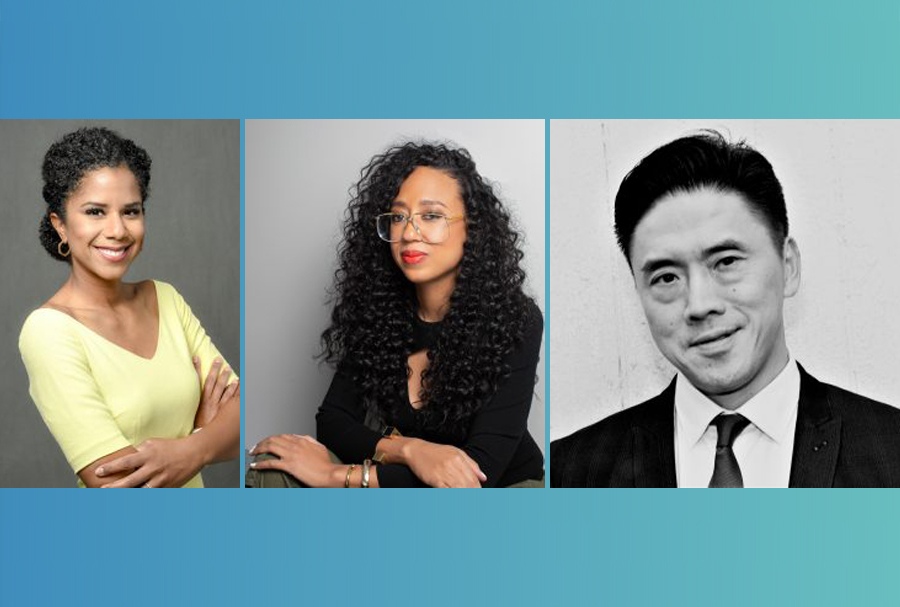 Harmony Program Expands Leadership
We are delighted to announce the election of three new members to our Board of Directors. We welcome them into our growing community and look forward to working together to bring music education to children across New York City.
Adriana Diaz
Adriana Diaz is an Emmy award-winning CBS News national correspondent based in Chicago and anchor of the Saturday edition of the "CBS Weekend News." Diaz joined the network in 2012. She has recently reported from inside COVID-19 wards where she interviewed patients and frontline workers in Wisconsin's largest hospital. Diaz has reported extensively on Chicago gun violence, the Flint water crisis, and the Parkland school shooting. She has also reported from the ground in Mexico, documenting the journeys of migrants traveling by "caravan" attempting to reach the US by foot. Diaz was previously CBS News's Asia correspondent based in Beijing, reporting twice from inside North Korea. Before journalism, Diaz was a financial analyst at Goldman Sachs. Diaz attended Princeton University, majoring in public and international affairs. She earned a master's degree in public affairs and public administration in a dual degree program at Columbia University and France's Sciences Po. Adriana grew up in New York City playing violin.
Rick Song
Rick is a prominent business leader in the New York advertising community and has worked in digital media and technology for over 25 years. He has helped build companies from start-ups to multibillion-dollar enterprises and currently serves as the SVP and Group Head of Digital at Nielsen. Earlier, Rick held commercial leadership posts at industry-leading companies, including Yahoo!, Microsoft, iHeartMedia and Rocket Fuel. An active industry advocate, he is an Officer and Board Director of The Advertising Club of New York and in 2014, he was honored with the club's first "Volunteer of the Year" award. Rick is also a former President of 212NYC, a four-time IAB MIXX Awards juror and a founding member of the Digital Content Newfronts. For almost a decade, he has worked with Young Audiences New York, a non-profit that provides arts experiences programs to underserved NYC public schools, and served as their Benefit Chair for seven years. Rick is a graduate of Carnegie Mellon University and a proud Dad of three daughters, who each play multiple instruments, and has experienced first-hand the positive impact music has had on their lives. He is a native New Yorker and resides in Weston, Connecticut.
Nicole Wyskoarko
Nicole Wyskoarko is a veteran music industry attorney who currently serves as Executive Vice President of Urban Operations at Interscope Geffen A & M. In this newly created position, Wyskoarko implements processes to streamline communication, workflow, and coordinated efforts across the urban roster of the company. A Los Angeles native and USC alumna, Wyskoarko has spent the last 17 years living in New York City, having moved there in 2001 to attend Brooklyn Law School. While still in law school, she landed an internship in the business & legal affairs department at Universal Music Group and was offered a full-time position after graduation. She worked at UMG for the next 11 years, rising to Senior Vice President of Business & Legal Affairs for the company's East Coast labels (Island, Def Jam, and Republic) and working with artists such as Kanye West, Alessia Cara and Justin Bieber. In 2016 she joined the law firm of Carroll, Guido & Groffman, LLP as a partner, where she worked with Meek Mill, DJ Mustard and PlayboiCarti, among others. Wyskoarko holds a B.A. in Communications from the University of Southern California and a J.D. from Brooklyn Law School. Nicole played piano, flute, and violin growing up and wants to ensure that these experiences continue to be accessible to underserved audiences.