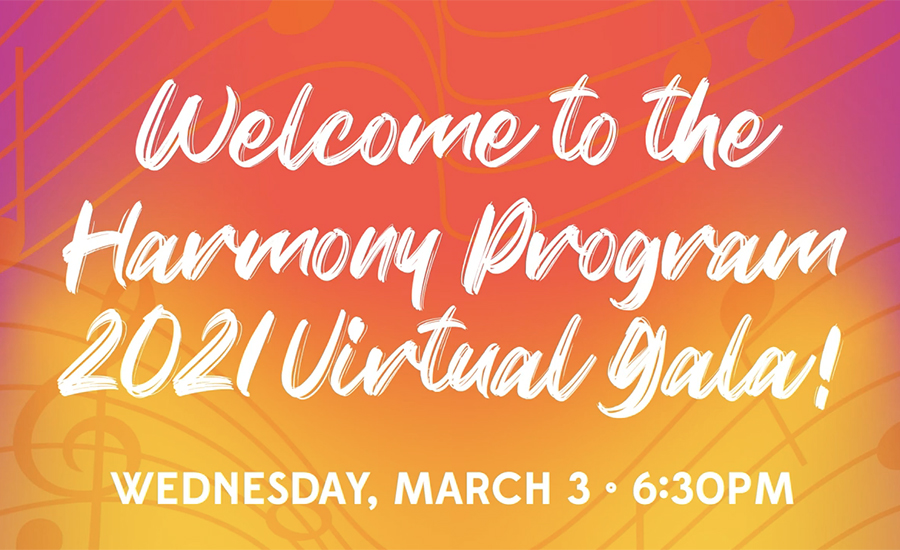 Harmony Program's First-Ever Virtual Gala
Thank you to everyone who joined us for our first-ever virtual gala on March 3, 2021! It was an inspiring evening featuring our talented students along with world-class artists in collaborative musical performances, a lively Q&A exchange with GRAMMY-award winning mezzo-soprano Joyce DiDonato, poignant testimonials from friends of the program, and delightful messages from our students!
If you missed the original airing, you can now watch the virtual gala anytime in the screen above, or on our YouTube page. And if you enjoyed our program, please share the link with a friend or colleague!
Our gala is the most important fundraiser for the Harmony Program each year. If you are in a position to support our work, please consider making a donation by clicking the link below. Thank you for your belief in our work!