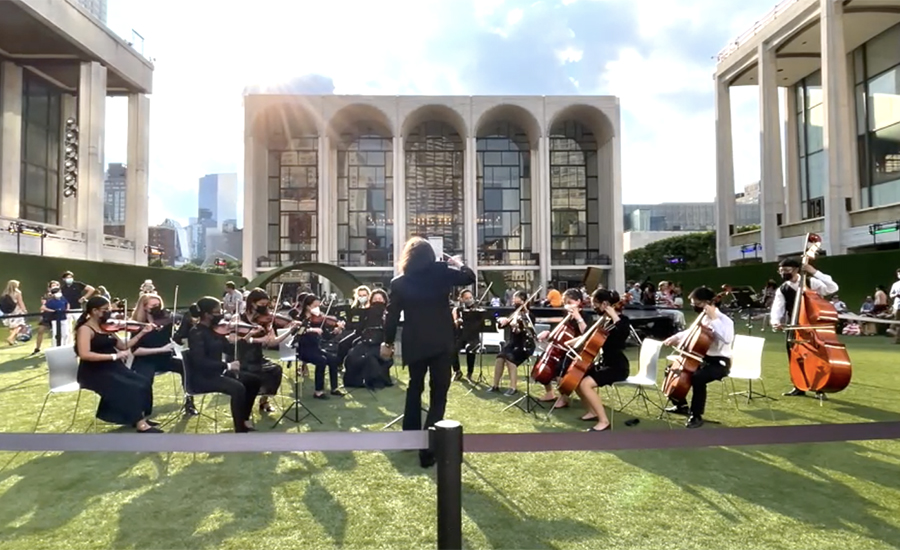 Harmony Program All Stars Live at Lincoln Center!
For the first time since March of 2020, Harmony Program students performed LIVE and in person on June 20th, 2021! Our Harmony Program All Stars took the stage at the Green at Lincoln Center to perform three pieces for our Harmony community and the general public. The All Stars were joined on stage by members of the prestigious Orpheus Chamber Ensemble, who provided our students with online coaching this year.
Thank you to everyone who made this celebration possible: our colleagues at Orpheus, our teachers, staff, parents, and students. What a way to cap this challenging school year and kick off summer!